Time Share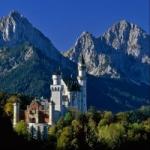 Stevo
Upgrade in Progress
✭✭
Hey hackers!
I stumbled onto a site that sells time share apartments all around the world. Some of them are very cheap! I found a few in places I've been and I can't see any reason so far why they're not a good idea.
I think I know the gist of timeshare, and it makes a lot of sense if its done properly. There is a lot of bad press about it though.
The "hack" element, is making your holiday a lot cheaper. As an example, one place I am interested in is 4,500 pounds for a week. I checked the price online as a customer and the same place would be 2000 pounds for the week. So if I bought it and used it for 3 years, I've saved money, and I save more every time I use it. I can also give my week away, rent it or sell it eventually.
So if you're happy to take a holiday to the same place once per year, this is a real travel hack.
Has anyone had any experiences with this? Good or bad?
The website I found is www.travelandleisure.co.uk
Tagged: