Home
›
Anti-aging
Protective Genes And Life Expectancies.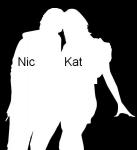 Nickat
✭
With life expectancies of less than 100, can a person that lives longer be just down to their genes and good luck? Here on the BP diet we try to reduce the risk of disease by hacking our bodies and bettering ourselves. We do this mostly by what we eat or avoid, how we cook it and taking additional supplements.
Does it really matter though as our biological makeup already has the protective genes that make us resilient in the first place. It has been shown that "centenarians" had roughly the same number of high risk genes as the rest of the population. Their protective genes were just more. So does being BP increase these protective genes or are we just delaying the inevitable the best we can with what we have already?
Tagged: