Home
›
Wealth Hacking
Dropshipping - Selling On Ebay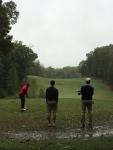 BPBryan
✭
Not sure if anyone has discussed Dropshipping before so wanted to start a thread about it.
Dropshipping is basically taking a product on Amazon then listing it on ebay for a 15-20% higher selling price. When the item sells, you buy it from Amazon and ship it to the person who buys it off ebay. If the item doesn't sell, you don't pay anything.
A few close friends of mine have been making money selling things on eBay through Amazon and I've been doing it for a month and have made a few sales on it. Currently I've made 8 sales and have a profit of $42 from about an hour worth of work. This definitely isn't get rich quick or completely passive income. My goal is to just make about $200-300 per month which is realistic.
The site is called DS Domination: Here is my updated site: www.saleswithbryan.com
- There are two ways to make money
1. You can take the knowledge you gain from the training and sell on ebay
2. You can promote the company and gain commissions from getting others to join
The pros:
Cancel anytime
You don't have to sign anybody else up to make money. You can take the knowledge you learn from the site, cancel your membership, then go sell items on ebay by yourself if you want.
No capital needed except $20 a month. If you want to promote the business (optional), its an extra $10.
If you do sign someone else up, you keep 50% of the fees they pay to join
Everything you sell on ebay is 100% yours, there is no tie between DS Domination and your sales on ebay
Excellent Training videos that teach you techinical aspects of everything you need to do to make money
Potential to make a sale and profit within the first day (it took me two days to make my first sale)
The cons:
It sounds scammish
It looks scammish
Takes a bit of time to get higher selling limits on ebay
Prices fluctuate on Amazon (but there are resources to track item prices)
You have to join by referral
If anyone is interested, check the video out in the link or post if you have any questions. You can also message me: [email protected]
http://dsdomination.com/sp/pro?aid=DrBA1987