Bulletproof 'come Get Some' Ice Cream For Breakfast.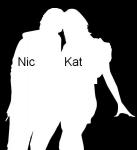 Nickat
✭
Decided to try Dave's ice cream for breakfast.

It's truly awesome and a great alternative to the coffee or tea we have been having. The coconut oil...butter...vanilla. ..mct but with some protein (which we like) are all in there too.
The Xylitol content is the question mark? Negligible quantities or will it tip the ketosis scale?

Thought about adding upgraded collagen in the recipe or maybe choline force as a kick start to the day.

Good idea or bad breakfast?